MMA Home Page
MMA Site Studies
NRAO/CMU Submm Tipping Photometer
We are developing a tipping photometer to measure the atmospheric transparancy at submm wavelengths (200, 350, and 1300 um). From the variation in the sky brightness with zenith angle, we will infer the atmospheric opacity and temperature. We plan to deploy identical instruments on Mauna Kea (4100 m), Chajnantor (5000 m), and the South Pole (2835 m) to compare observing conditions.
Photos of the instrument under development in Tucson around 1996 April.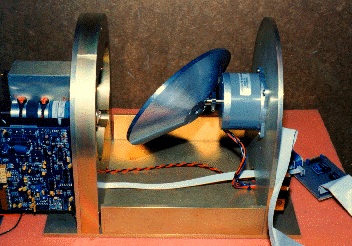 Side view.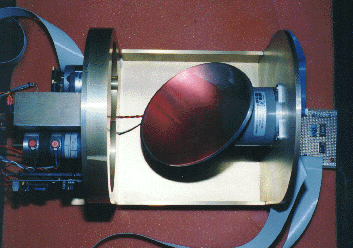 Top view.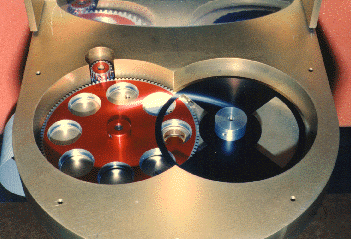 Filter and chopper wheels.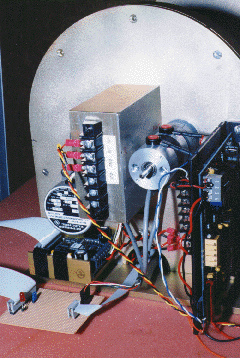 Detector housing and motors for filter and chopper wheels.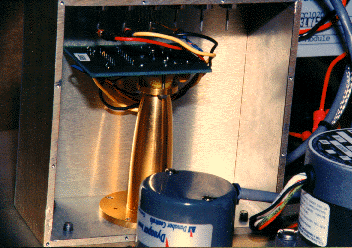 Detector mounted on compound parabolic concentrator (Winston cone).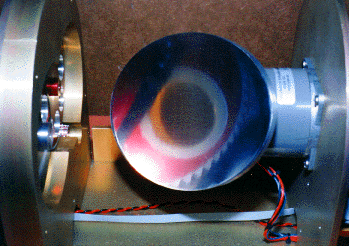 View into detector by offset parabolic mirror and cone.
Contact Simon Radford for more information about the design and operation of the submm tipper. This instrument has been developed in collaboration with Jeff Peterson's group at Carnegie Mellon University, who have a page about it.
---
Last modified 1998 April 30
Simon Radford